اختبار الفيتامينات (ب 9 ، ب 12 ، د)
سعر عادي

سعر البيع

£ 99.00
قد لا تحصل على ما يكفي من الفيتامينات ، على الرغم من اتباع نظام غذائي ونمط حياة متوازن. اكتشف المغذيات الدقيقة الأساسية التي تنخفض فيها ، وأين تحتاج إلى زيادة حجمها لضمان التمثيل الغذائي الجيد.
يقيس هذا الاختبار:

✔️ فيتامين د
✔️ فيتامين ب 12 و ب 12 النشط
✔️ فيتامين ب 9 (حمض الفوليك)
طريقة جمع العينات:

☝️🩸 وخز الإصبع
Simple results

Our report will show you exactly where you are in need of more vitamins and how best you can get them — whether that be through foods or supplements.
Unique to You

Receive tailored reports from our medical specialists and nutritionists — every report will be specifically focused on your health lifestyle and wellbeing.
Is this test for me?

Take the Vitamins Test if you want to focus on your:

- Immunity
- Energy
- Mood
- Diet
Did you know?

Daily doses of vitamins from food rather than supplements are linked to a longer life!
Share
الشهادات - التوصيات



"إنه مكان رائع لإجراء أي اختبارات مثل فيروس كورونا واختبارات الدم ، كانت تجربتي جيدة جدًا."

جميل خان (بريطانيا)
"خدمة رائعة. لقد جربت العديد من خدمات فحص الدم و Rightangled هو الأفضل من حيث السرعة والكفاءة وخدمة العملاء."

سيمون (جيجابايت)
"تفاصيل مثيرة للاهتمام حول بعض المخاطر الصحية التي يجب أن أكون على دراية بها. كان بعضها مفاجئًا للغاية حيث لم يكن هناك تاريخ عائلي - وهو ما كنت أتوقعه مع نتائج اختبار الحمض النووي. قد يكون من الجيد الجمع بين الحمض النووي واختبار الدم من أجل ترى أنه إذا كان من المحتمل أن تكون منخفضًا على سبيل المثال حمض الفوليك ، لترى ما إذا كنت في الواقع منخفضة في هذه. ربما فكرة؟ "

ليليان (جيجابايت)
كيف تعمل
1. Order your kit

Choose the test which suits you best and order online. There are lots of different delivery options to suit how urgently you need the test. Choose the option which suits you best at checkout. If you order before 3pm your order will be dispatched on the same day.

2. Send your sample

Once you receive your kit, register your barcode and take the sample by following the instruction manual. We also have videos available to make the process easier. Place the sample in the package and send it off to the lab. Check out more on our Shipping & Returns page.

3. Download your reports

Your results will be processed within 48 hours from the time they are received by the lab. You will get a notification sent to your email once the report is ready! Then you can access the report and even book an appointment with one of our partners if you need more information
Identify Where You Can Boost Your Health.
اختبار الفيتامينات (ب 9 ، ب 12 ، د)
لوحة المؤشرات الحيوية المختبرة
Daily Intake

More about the Vitamin Biomarkers
Our Vitamin test helps you understand how your body metabolises certain nutrients and what type of minerals or vitamins it may require. This will then enable you to adjust your food or supplement intake in line with the way your body absorbs and converts these vitamins.

The three vitamin biomarkers we analyse are;

✔️Vitamin D
✔️Vitamin B12 & Active B12
✔️Vitamin B9 (Folate)
The 3 biomarkers we analyse for the Vitamins test;

✔️Vitamin D, which primarily aids calcium absorption, promoting the growth and mineralisation of your bones. Vitamin D functions more like a hormone than a vitamin. It's also involved in functions with your immune, digestive, circulatory and nervous system.

✔️Vitamin B12 & Active B12, an essential vitamin that your body can't produce. It's required for the production of red blood cells, DNA synthesis, and tissue repair. Testing for B12 measures the amount of B12 that's available for your body to use.

✔️Vitamin B9 (Folate) is a type of B vitamin. It helps to make DNA, repair DNA, and produce red blood cells. Folate deficiency can cause anaemia.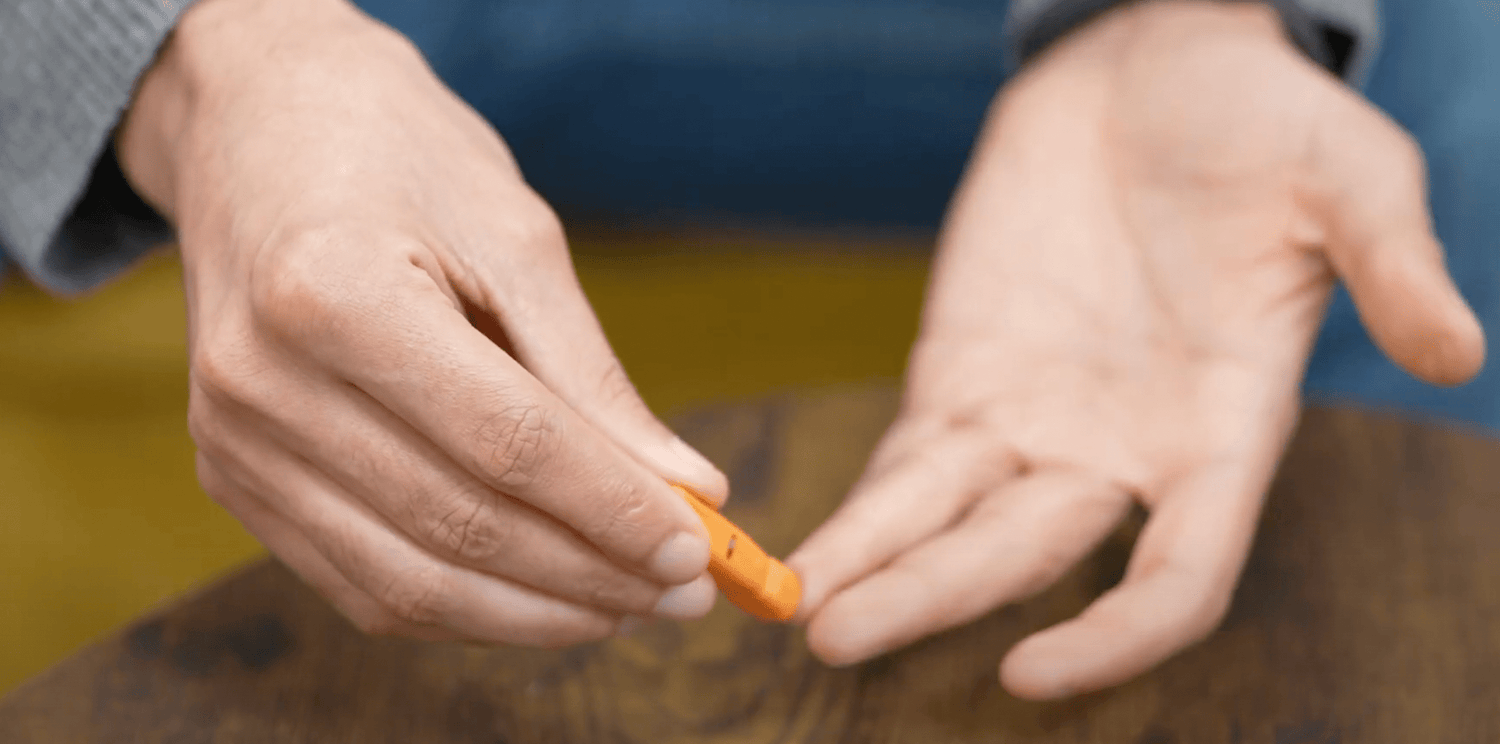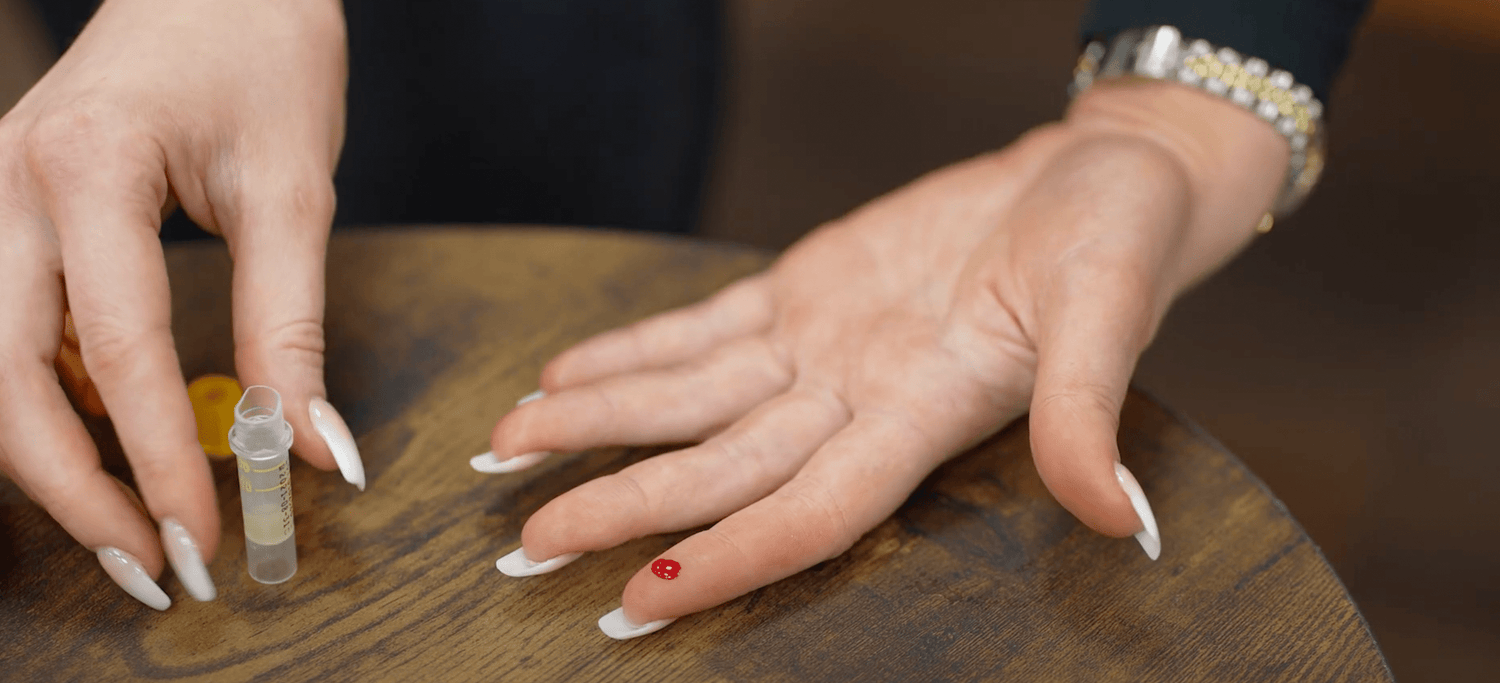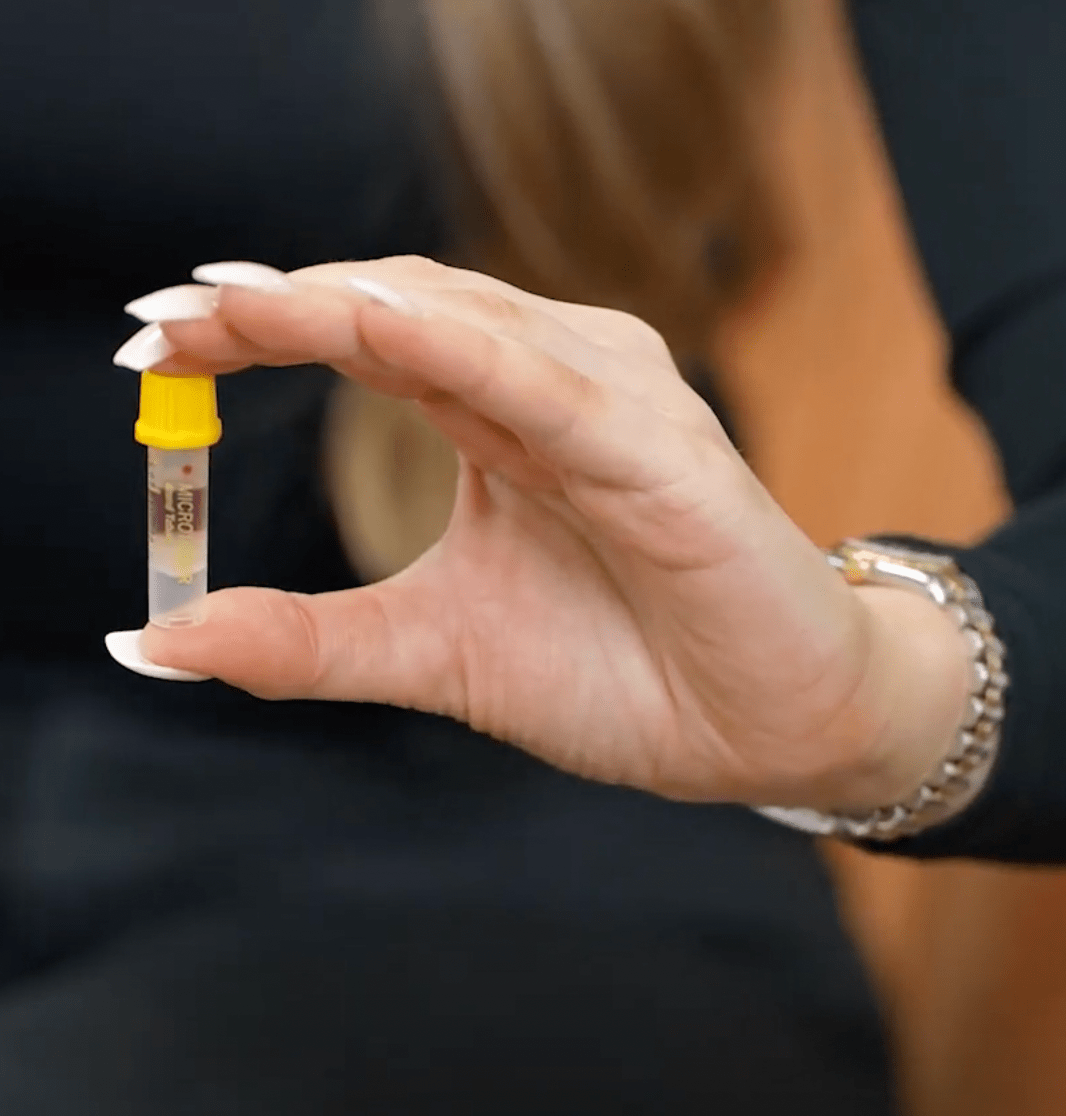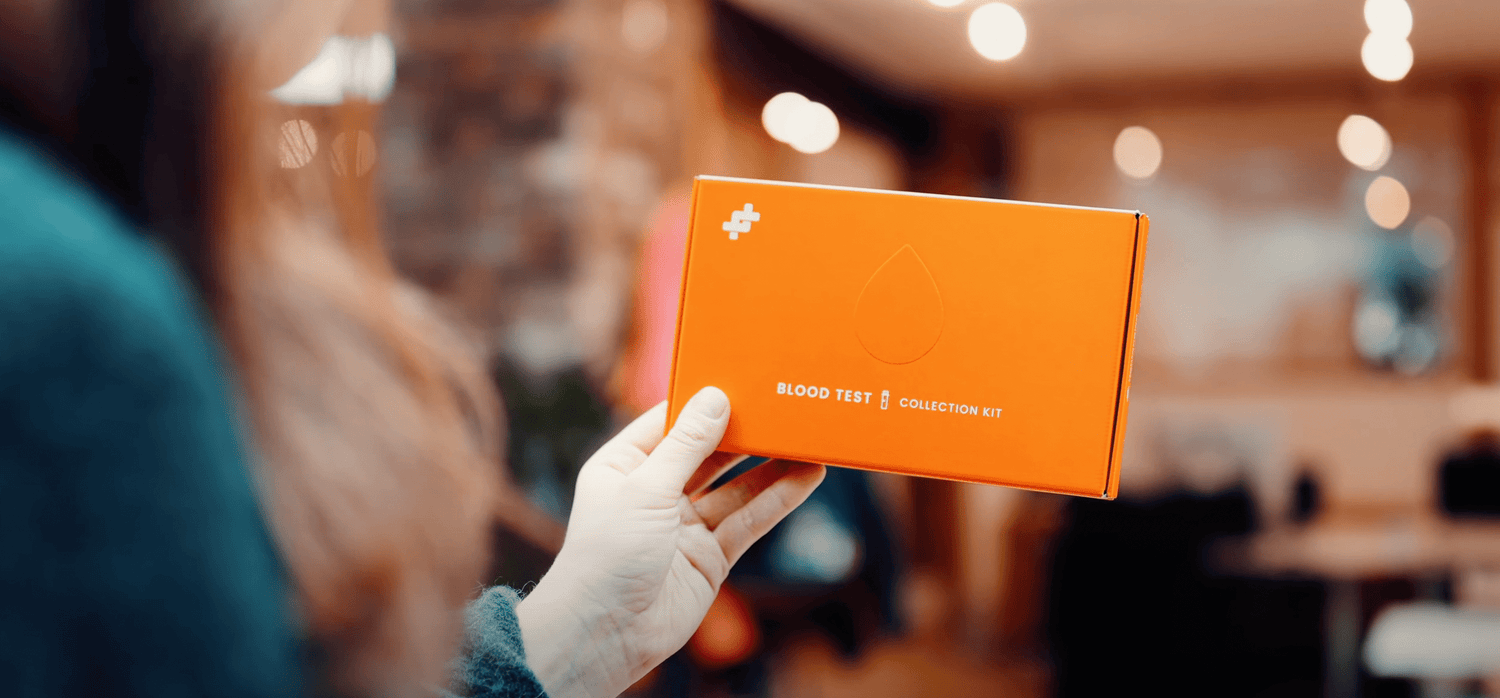 أسئلة مكررة
Why are vitamins important?

Each vitamin has a very important function in our body. More details about how they help individually can be found in your report once you've received your results, but overall, they contribute to healthy teeth, bones, tissue, skin, metabolism, and production of red blood cells.

There are two main types of vitamins:

Water-soluble — they're easily dissolved in water and filtered out by the kidneys (all of the B vitamins)

Fat-soluble — meaning your body is able to store them in fat for future use (these are K, A, D, and E)

Some vitamin deficiencies are relatively common because of the food we eat or choose not to eat, like B vitamins, but some vitamin deficiencies are very rare, like vitamin A. All vitamin deficiencies become symptomatic eventually, but checking your levels or being proactive about dietary changes can prevent you from developing a vitamin deficiency in the future. Likewise, some vitamins can get to toxic levels if you are ingesting too much which can have equally negative health consequences.
Why should I take the Vitamins Test?

The Vitamins Test will make you aware of specific vitamins that it tests for and how best to get them. If you're experiencing symptoms, such as fatigue, low energy, low mood or diet it may be because you are lacking in the right vitamins.
What other tests can I take to learn even more about my body?

Our Blood 360° test will give you a more in-depth report of your full body's function. Aswell as a report on the vitamins in your body you will also get reports about your cholesterol levels, liver and kidney functions, thyroid, full blood count and more. The Blood 360° test is available on our website to order.